What is Agglomeration?
Agglomeration is the process where fine powder particles are assembled into larger particles or agglomerants. Although the word "agglomeration" may generate the idea of clumps and lumps in powder products, controlled agglomeration allows for powder products to achieve the correct particle size to improve the powders' functional properties, including solubility, uniformity, and dustlessness.
Agglomeration is an important process, specifically for premier products that need to dissolve instantly in cold or hot water, or milk.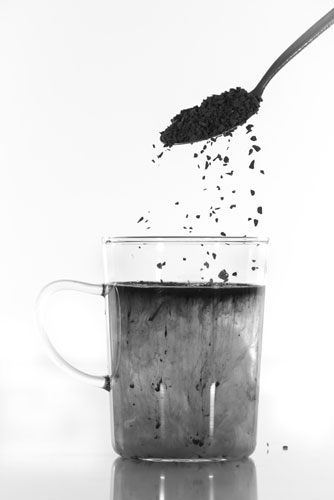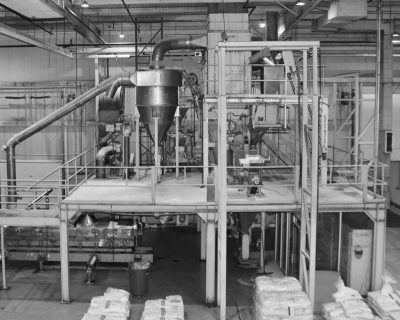 Krueger Continuous Agglomerator
Tipton's Krueger Continuous Agglomerator is the only one of its kind in the United States and is the heart and soul of what we do. It produces premier food and drink agglomerations with speed and efficiency generating thousands of pounds of agglomerated powder per hour for our customers. Capabilities also include the uniform agglomeration of powers that start with extreme differences in particle size and to ensure a final agglomerant with a tight particle size range for your product application. Our agglomerator allows creation of cold water soluble powders, manage particle size, and increase dust control.
Flexible 4:1 turndown
Integrated 50 c/f blender
5 meter x 1 meter fluid bed
Ribbon Blenders
Our blending equipment features large and small blending capabilities. Batches can range from 500 to 8,000 pounds based upon density. We work with a range of food and drink, including coffee, cocoas, nutritional supplements, fibers, proteins, and other specialties. Our ribbon blenders are gentler than plough blenders but more efficient than tumble blenders. Similarly, we can blend in even smaller batches, from 5 lbs to 50 lbs, in our Y blenders.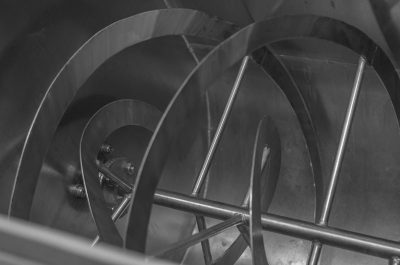 How These Two Machines Work Together
Ribbon Blender / Pre-Blending
Agglomeration Zone 1: Fluidized Bed
Agglomeration Zone 2: Heat Treat/Drying
Agglomeration Zone 3: Cooling/Drying

Bulk Filling
Our bulk-filling units can fill super sacks up to 2,500 lbs., bags in boxes up to 50 lbs., and poly-lined kraft bags up to 50 lbs.