Gusseted Pouches Packaging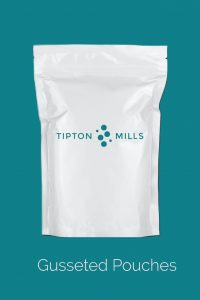 Gusseted or standup pouches are popular for both indulgence and nutritional powder drink products. Tipton Mills fills gusset pouches between 5 to 18 inches wide and 100 grams to 5kg in mass.
Gusseted Pouch Filling Lines
In 2022, Tipton Mills Foods invested in a new, high speed, high volume powder filler to add capacity to existing semi-automatic fillers/sealers.
5 to 18 in wide pouches
100 grams to 5KG grams
Inkjet, weight check